Nicknamed Sting for the black and yellow striped sweater he would wear while performing, Gordon Sumner was raised in the bleak industrial town of Newcastle by a hairdresser mother and milkman father. His mother was a classically trained pianist who taught him his scales so well that he was offered an advanced piano scholarship. But jazz and guitar were Sting's real loves, and after stints digging ditches and teaching, he moved to London to play professionally. American drummer Stewart Copeland caught his act and convinced him to try rock. Joined by Brit guitarist Andy Summers, the trio formed the Police in 1977. Their rock-reggae sound broke through with "Roxanne," a song written as a plea for a prostitute not to "put on the red light," which was subsequently banned by the BBC, making it an instant hit. In fact, the single proved so successful that A&M rushed to release their first album, Outlandos D'Amour. In quick succession, the band's next albums, Regatta De Blanc, Zenyatta Mondatta, and Ghost in the Machine were released, with at least one hit single emerging from each. The release, in 1983, of Synchronicity and its monster single, "Every Breath You Take," secured their place in pop history. After a triumphant world tour, Sting decided he had achieved all he could with the Police, and the band dissolved at the height of its popularity.
Sting's solo career has proved no less successful. His first album, the jazz-influenced Dream of the Blue Turtles, went platinum. 1991's Soul Cages, dealing with the loss of his parents (who died within a few months of each other), and 1993's Ten Summoner's Tales, revealed a maturity in his songwriting not previously seen, and both albums won Grammys. 1996's Mercury Falling continued in a meditative vein, as the forty-five-year-old artist ruminated on aging and his own mortality. A political activist, Sting has put himself on the line to help save Brazilian rainforests and to support Amnesty International. His film career has run hot and cold, but his performances in such films as Brimstone and Treacle and Quadrophenia have been good. He and longtime companion (and now wife), Trudie Styler, live a relatively quiet life on their estate outside London with their children and dogs. Sting has revealed that by using Tantric meditation, he is able to have sex for five hours at a stretch.
After rising to international stardom with the Police, Stewart Copeland largely rejected his pop music past to pursue a career as a composer, authoring a prolific series of film scores, operas, and ballets. Born July 16, 1952 in Alexandria, Egypt, Copeland -- the son of a CIA agent -- spent his formative years in the Middle East but attended college in California before settling in England in 1975 and playing drums with the progressive rock unit Curved Air. Following the group's dissolution, he founded the Police with singer/bassist Sting and guitarist Henri Padovani (the latter soon replaced by Andy Summers).
Beginning with their first hit, 1979's "Roxanne," the trio emerged as one of the most popular and innovative bands of the post-punk era, drawing upon reggae, funk, and world music to create a uniquely infectious yet cerebral brand of pop which generated a series of smash singles including "Every Little Thing She Does Is Magic," "Every Breath You Take," and "King of Pain." While with the Police, Copeland -- who in 1980 issued a solo record, Music Madness from the Kinetic Kid, under the alias Klark Kent -- not only earned wide critical acclaim for his intricate, textured drumwork, but he contributed many of the group's songs as well. At the peak of their commercial success, the Police disbanded after touring in support of the 1983 blockbuster Synchronicity; by that time Copeland was already established as a film composer, however, earning a Golden Globe nomination for his score to Francis Ford Coppola's Rumble Fish.
In 1985 he released The Rhythmatist, the product of his musical pilgrimage to Africa, followed by an ever-increasing number of film scores including a pair of Oliver Stone features, Wall Street and Talk Radio, in addition to acclaimed projects like Ken Loach's Raining Stones, Four Days in September and West Beirut as well as many more mainstream Hollywood productions. Copeland's other work includes a stint with the pop-fusion trio Animal Logic as well as authoring the San Francisco Ballet's King Lear, the Cleveland Opera's Holy Blood and Crescent Moon, and Ballet Oklahoma's Prey.
While Andy Summers is best known as the guitarist of the Police, he has since forged a successful and acclaimed solo career with new age-influenced contemporary instrumental music that, like his work with Sting and company, draws on his love for jazz and his fascination with creating instrumental textures. Born Andrew James Somers in Poulton-Fylde, Lancashire, England, on December 31, 1942, the young Somers (who later changed his surname to the more easily spelled Summers) moved to Bournemouth as a child and, upon taking up the guitar at 14, immersed himself in the local jazz scene. By 16, he was playing in local clubs and coffeehouses, where he was noticed by Zoot Money. Somers was invited to join Money's Big Roll Band, with whom he appeared on the live album The All Happening Zoot Money's Big Roll Band at Klook's Kleek. Money eventually changed the band into a psychedelic outfit called Dantalian's Chariot, and when that project dissolved in early 1968, Somers briefly signed on with the Soft Machine before rejoining Money in a revamped Animals lineup for the LP Love Is. When that imploded in 1969, Somers studied classical guitar and composition at UCLA for four years, in the meantime giving guitar lessons, gigging with a local Latin-rock band, and acting with various theater troupes. Upon his return to England in 1973, Summers became something of a journeyman, touring in the backing bands of Neil Sedaka, Kevin Coyne, Kevin Ayers, and David Essex.
Summers met Sting and Stewart Copeland in 1977 while playing with a band called Strontium 90. The two asked Summers to join their full-time project, the Police; together, the trio gradually developed a style centered around jazz- and reggae-influenced pop/rock, and Sting's strong bass lines allowed Summers to supply subtle sonic textures and colors on his guitar, and to experiment with various effects. Summers first stepped out on his own in 1982, teaming with King Crimson guitarist Robert Fripp on the jazz- and Eastern-tinged I Advance Masked. It was followed in 1984 with Bewitched, another Summers/Fripp collaboration, around the same time the Police officially disbanded.
Eager to establish himself in musical realms outside of rock & roll, Summers did a bit of movie soundtrack work (Down and Out in Beverly Hills, 2010, etc.) before returning to recording, this time on his own. His first solo effort, 1987's harmonically intricate yet pop-oriented XYZ, met with poor critical response. Its follow-up, 1988's Mysterious Barricades, was more successful, emphasizing Summers' textural sensibilities on its jazzy, new age-influenced compositions. A string of albums in this style followed through the '90s, notably The Golden Wire (1989), Charming Snakes (1991), World Gone Strange (1991), Invisible Thread (1993), and The Last Dance of Mr. X (1997). For 1998's Strings of Desire, he teamed with South American guitar virtuoso Victor Biglione; 1999's Green Chimneys: Music of Thelonious Monk found Summers working with a larger ensemble than usual for him, as well as his first collaboration with Sting since the Police (on a version of "'Round Midnight"). Following the success of his Monk-themed album, the guitarist put together an album of interpretations of compositions by Charles Mingus called Peggy's Blue Skylight, released in late 2000. Earth + Sky appeared four years later
THE DISCOGRAPHY
Early Recordings
(1977)
The Police were a band that used the DIY sensibilities of Punk and infused their own brand of Pop music with Reggae and Rock and became one of the most popular and successful bands of the early 1980's.
Stewart Copeland and Sting formed the band in 1977. Stewart had been in the Progressive Rock band Curved Air and Sting was a teacher that performed in Jazz bands. Pairing up with guitarist Henry Padovani, the trio played in London pubs. The same year they released their first single "Fall Out" on I.R.S. and sold an impressive 70,000 copies. Henry Padovani left the band and was replaced by Andy Summers, who had played with many successful rock groups. In early part of 1978, The Police signed to A&M records, and released their first single "Roxanne." They released Outlandos D'Amour in the fall and began to climb both the U.K. and U.S. charts.
THE DISCOGRAPHY
Outlandos d'Amour
(1978)
Its the late 70s, the British punk invasion just started. Bands like The Sex Pistols and The Clash reigned supreme. Right before the predecessors like Blondie and Devo made big in the 80s. Also in that time, The Police came along.
The Police members Sting (the groups bassist and vocalist), Stewart Copeland (drummer), and Andy Summers (guitarist) were no newcomers. Seasoned (Andy Summers had been in a line-up of The Animals) aside, they also had more talent than your average punk band. Lots more.
This is The Polices debut album, and maps out what was to come in the 80s. Elements of pop, reggae, punk, and jazz are all fused together on Outlandos dAmour in symmetry.
The album opens with "Next To You", the fast-paced, and most punk influenced song on the album.
The next track, "So Lonely", immediately opens up with an catchy white reggae-rock bass riff, showing what to expect of the rest of the album.
" Roxanne" shows how well Sting writes his infectious pop melodies, with one of the most memorable lyric hooks
in the history of 70s music, telling the story of a girl who turns to prostitution, singing some Steven Tyler-esque notes along the way. After that, the album basically goes on repeat (power pop, punk-infused rock, rinse-and-repeat), highlights along the way being "Cant Stand Losing You" and "Hole In My Life". Until, the closing song, the Jamaican funk of "Masoko Tanga" is one of my personal favorites. As, it also shows Stings powress as a bassist.
Outlandos dAmour was ahead of its time. It showcases Sting as one of rocks great melody writers, and also what was to come from The Police, Sting, and the rest of mainstream 80s.
THE DISCOGRAPHY
Reggatta De Blanc
(1979)
Album number two from the Police is in many ways similar to the debut. The instruments are still pretty much limited to drums, bass and guitar. However, the musicianship here is vastly improved over that of the first, at least in the sense that the emphasis on punk has been reduced to make way for even more reggae (obviously). And although you can sense Sting's ego starting to grow, this is very much a trio at work. If one person stands out as a star on this disc, that would be Stewart Copeland, whose drumming has almost Neal Peart-like power, skill and confidence to it, while still maintaining a sense of playfulness to it.
The Police released Reggatta De Blanc, their second album, hot on the heels of the first album-Outlandos D'A mour. The Police recorded during and after a tour to support the first album's newfound success. As the album was recorded in a hurry to capitalize on their cresting fame, Sting came up short on material.That would explain the three and a half songwriting credits given to drummer Stewart Copeland and two to the whole band. This is the band's most democratic album and it shows.
Not that the material other than Sting's own is bad, but you can tell the difference. Sting's writing is more fluid and the song structures are more traditional. Sting was obviously the most mature songwriter in the band, and that boded well for The Police's success.
Despite being hurried for time, Sting managed to come up with three drop dead classic tunes. "Message in a Bottle" is the first cut and lead single off this album. Rarely does everything mesh so well together to create a perfect piece of music. Although it only reached #74 in the U.S. singles chart(U.K. #1). the songs impact was much greater. Considered by many(including the band itself) to be The Police's signature moment. Swirling guitars, busy polyrythmic drumming, and Sting's driving bass all congeal into a classic rock masterpiece. With Sting's West Caribbean singing, the tale of a lonely castaway finding solace in myriad other castaways' loneliness comes to full life. And with the coda 'sending out an S.O.S.' The song is unforgettable.
The second single(and second U.K. #1) is the space classic "Walking on the Moon." Sparse instrumentation and a supremely catchy chorus drive this reggae song to the heavens and beyond. This shows The Police having fun and creates a memorable tune.
"The Bed's Too Big Without You" is another Sting arrangement drenched in reggae. The bass line is strong and the drumming is nimble while Sting singing about making love to a pillow/but it didn't feel right. This version goes on a little long, but the song does work. Just check out the mono version available on the Message in a Box set.
The Copeland compositions are decent, with "On Any Other Day" being the the most accessible. Copeland deadpans about the mundanity of suburban life, and the track has a kind of sped-up surreal ending that has The Chipmunks singing the chorus into the fade. As a joke, Copeland introduces the song by saying "the other one's are complete bullsh!t."
The album ends with The Police reaching back to early pogo days of the band, when safety pins and pure energy ruled. "No Time This Time" finds the band revving up the engine and seemingly enjoying themselves. There is hardly anything more pleasureable in rock music than hearing a tight band just jam away. The Police were expert musicians and had a rare chemistry that nearly always rose above the infighting(at least on the stage anyway).
This was pretty much the last time The Police played a heavy dose of "white" reggae, and coupled with their first effort, it is a stunning achievement. People can argue that The Clash did reggae first, but The Police did it better. I do not believe that it was a simple marketing strategy, rather a love of the music itself.
THE DISCOGRAPHY
Zenyatta Mondatta
(1980)
" Zenyattá Mondatta closes any such credibility gap with class and a vengeance. On one level, the current album is an engaging aural travelogue of the Anglo-American power trio's Near and Far East tour (its title is more of the Police's pidgin-English wordplay, bastardizing Zen, Jomo Kenyatta and monde, the French word for world). These guys continue to indulge their love for reggae, thinly disguising Stewart Copeland's tight, choppy, neo-roots drumming with Sting's airy vocal harmonies and Andy Summer's ringing guitar harmonics in the overtly pop-style classroom love story, "Don't Stand So Close to Me," and the brooding "Driven to Tears. "They also dabble in ska: "Canary in a Coalmine" and Sting's witty rewrite of the time-worn rock-star-on-the-road blues, "Man in a Suitcase."
More obvious are the influences of India, Southeast Asian and Middle Eastern music and atmosphere. In "Bombs Away," Summers takes a raveup solo that mixes hot rock chops with exotic modal progressions. The result sounds like an outtake from the "Midnight Express" soundtrack. Ethnomusicologists will note the similarity between the "Hey!" choruses of "Voices inside My Head" and the traditional Balinese monkey chant. Come to think of it, Sting's high-pitched singing has never been that far removed from the Moslem call to prayer.
On another, more immediate level, "Zenyattá Mondatta" offers near perfect pop by a band that bends all the rules and sometimes makes musical mountains out of molehill-size ideas. Like "Reggatta de Blanc's" "Walking on the Moon" and "The Bed's Too Big Without You" the new LP's "When the World Is Running Down, You Make the Best of What's Still Around" is based on a hypnotic three-chord progression that's repeated for almost four minutes. But the subtly dramatic rises and falls of Sting's vocal, the ricochet effect of Summers' reverberating guitar and Copeland's clipped dance beat create a melodic mirage of music and mood that lasts a long time. Much longer than the momentary upbeat charm of, say, "De Do Do Do, De Da Da Da." The latter tune is blessed with a strong hook and a quirky guitar figure too good to waste on baby talk.
The Police's secret weapon is Andy Summers, a remarkable musician whose resume reads like, a Who's Who of obscure English rock: Kevin Coyne, Kevin Ayers, Gong and one of Eric Burdon's last-gasp versions of the Animals. Unlike those power-trio guitarists who merely boost the volume to compensate for an absence of technique of a second guitar picker, Summers plays more like Jeff Beck and Jimi Hendrix, jazzing up generally simple chord changes for rich harmonic textures.
THE DISCOGRAPHY
Ghost In The Machine
(1981)
With the release of their third album, Zenyatta Mondatta, the Police had sprinted off on a whirlwind world tour that eschewed many of the usual locales for more exotic spots, including some places in the "third" world. That perspective still fresh in their minds, they convened in Montserrat to record their fourth album, Ghost in the Machine.
That sensibility found its way repeatedly into the songs on Ghost, most of which are written by Sting. "Spirits in the Material World," the opening track, decries the torpor that arises from the rule of law, unsupported by a sense of ethics and subverted by the power-hungry. "Invisible Sun," in some ways the moral center of the album, laments the then almost daily violence in Ireland; yet in the end, it's a hopeful song, because we all find a reason and a way to live on just the same. "There has to be," Sting concludes, "an invisible sun."
More so than in any other Police album, there is a great reliance on keyboards and synthesizers. Piano and keyboards play a starring role on Ghost's big hit, "Every Little Thing She Does is Magic," the closest thing the Police ever got to a plain old love song. Sting had also begun fiddling around with the saxophone, and a few of the songs here (notably "Demolition Man" and "Too Much Information") include horn "sections" consisting of Sting's sax overdubs. As a result of all this, Andy Summers's guitar is pushed way into the background. He plays the intriguing triads throughout the verses of "Spirits," but he is swamped by the synthesizers. On the other hand, his swelling guitar synth is front and center on "Secret Journey."
The production on this album is a bit iffy; in particular, the sound level is set far too low. All the songs, even the spirited "One World (Not Three)," the one most like the older Police songs, have a muted feel to them. This has been improved a bit on newer releases, but there's only so much you can do with a master tape that simply doesn't cooperate.
Despite the minor production issues, this is a healthy Police album. At the time, many fans lamented the band's departure from their signature "honky reggae" hook, but in retrospect, the songs are still catchy, significant, and definitely, distinctively "Police."
THE DISCOGRAPHY
Synchronicity
(1983)
Synchronicity is a work of dazzling surfaces and glacial shadows. Sunny pop melodies echo with ominous sound effects. Pithy verses deal with doomsday. A battery of rhythms pop, reggae and African – lead a safari into a physical and spiritual desert, to "Tea in the Sahara." Synchronicity, the Police's fifth and finest album, is about things ending–the world in peril, the failure of personal relationships and marriage, the death of God.
The cuts on Synchronicity are sequenced like Chinese boxes, the focus narrowing from the global to the local to the personal. But every box contains the ashes of betrayal. "Walking in Your Footsteps," a children's tune sung in a third-world accent and brightly illustrated with African percussion and flute, contemplates nothing less than humanity's nuclear suicide. "Hey Mr. Dinosaur, you really couldn't ask for more/You were god's favorite creature but you didn't have a future," Sting calls out before adding, "[We're] walking in your footsteps."
The mood of cosmic anxiety is interrupted by two songs written by other members of the band. Guitarist Andy Summers' corrosively funny "Mother" inverts John Lennon's romantic maternal attachment into a grim dadaist joke. Stewart Copeland's "Miss Gradenko," a novelty about secretarial paranoia in the Kremlin, is memorable mainly for Summers' modal twanging between the verses.
The rest of the album belongs to Sting. "Synchronicity II" refracts the clanging chaos of "Synchronicity I" into a brutal slice of industrial-suburban life, intercut with images of the Loch Ness monster rising from the slime like an avenging demon. But as the focus narrows from the global to the personal on side two, the music becomes more delicate – even as the mood turns from suspicion to desperation to cynicism in "Every Breath You Take," "King of Pain" and "Wrapped around Your Finger," a triptych of songs about the end of a marriage, presumably Sting's own. As the narrator of "Every Breath You Take" tracks his lover's tiniest movements like a detective, then breaks down and pleads for love, the light pop rhythm becomes an obsessive marking of time. Few contemporary pop songs have described the nuances of sexual jealousy so chillingly.
The rejected narrator in "King of Pain" sees his abandonment as a kind of eternal damnation in which the soul becomes "a fossil that's trapped in a high cliff wall/ ... A dead salmon frozen in a waterfall." "Wrapped around Your Finger" takes a longer, colder view of the institution of marriage. Its Turkish-inflected reggae sound underscores a lyric that portrays marriage as an ancient, ritualistic hex conniving to seduce the innocent and the curious into a kind of slavery.
THE DISCOGRAPHY
The Singles
( 1977/1986)
Fall Out (1977)
Roxanne (1978)
Can't Stand Losing You (1978)
So Lonely (1978)
Message In A Bottle (1979)
Walking On The Moon (1979)
Bed's Too Big Without You (1980)
Bring On the Night (1980)
Don't Stand So Close To Me (1980)
Invisible Sun (1981)
Spirits In A Material World (1981)
Every Little Thing... (1981)
Secret Journey (1982)
Every Breath You Take (1983)
Wrapped Around Your Finger (1983)
Synchronicity II (1983)
King Of Pain (1983)
Don't Stand So Close To Me (1986)
Can't Stand Losing You Live (1995)
Voices Inside My Head (1995)
Roxanne (1997)
THE POLICE
The Police were a British-based Anglo-American pop/rock group whose career began in 1976 during the first rising of punk rock and ended, in a rather pathetic fashion, a decade later. In the UK alone The Police had 17 top-40 hit singles, five of which hit the top-spot, along with five original albums, four of which also made it to Number One, as did the band's first 'best of' collection. By 1983 The Police were one of the biggest groups in the world, if not the biggest - an opinion supported by the vast quantities of records sold all over the globe and the numerous music awards won by them. There can be few people in the civilised world who don't know at least one Police song, whether it be 'Roxanne', 'Message in a Bottle', 'Don't Stand so Close to Me' or the classic 'Every Breath You Take'. Even now, 15 years after their demise, Police songs resurface through reissues, remixes, in soundtracks or as samples in club tracks, and are still played extensively on UK radio. At their best The Police created music that was in turns beautiful, touching, haunting, energetic and poignant, and had almost universal appeal. At their worst they were arrogant, greedy, pretentious people who seemed to bicker constantly with each other and moan about everyone else.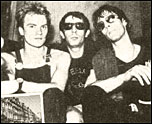 When aging British prog-rock band Curved Air arrived in Newcastle, UK during the latter part of 1976 the various members had already decided the group would split up after the tour. It was five years since their one and only hit single ('Back Street Luv') but their 24 year old American drummer was relatively new to the music business and wasn't ready to give up just yet. After their set at the Polytechnic1 he decided to go and see Last Exit, a local band who were also playing that night. He was unimpressed by the band's jazz-rock fusion but his eye was caught by their leader who, in his opinion, outshone the rest of the group. It was through journalist Phil Sutcliffe's introduction that drummer Stewart Copeland met bass player and singer Sting. Copeland, the son of one of the founders of the CIA (Central Intelligence Agency) and later an advisor to various oil magnates (his father was also, rather improbably, one of Glenn Miller's trumpeters) had grown up in a host of different countries, surrounded either by servants or dignitaries. His older brother, Miles III had settled in England and had started work as a rock promoter. It was in this capacity that Miles introduced Stewart to 'the business', although the younger Copeland had been playing drums since the age of 12.


Sting (real name Gordon Sumner), on the other hand had grown up in far less affluent surroundings in the North-East of England, desperate to break out from his family's long line of (what he considered to be) failure. He had spent his youth listening to such diverse artists as The Beatles and Thelonius Monk, leading him to become 'horribly precocious' (his words). Last Exit had a steady following locally, which had earned Sting a publishing contract, but they had yet to move out of the area. It had been decided that the group would move en masse to London during 1977 to seek greater success, with Sting leading the charge. Stewart chose the name 'The Police' for his new band before recruiting any other members. He persuaded Sting to join him in London before the rest of Last Exit travelled South and found a guitarist - a Corsican by the name of Henri Padovani. Sting was naturally uneasy about joining a new band, but the situation resolved itself when two members of Last Exit reneged on their agreement and returned to Newcastle after only two pub gigs in the capital. The first incarnation of The Police had arrived. Taking his inspiration from the rapidly growing punk scene Copeland started writing simple, fast, guitar-based songs, no doubt urged on by Miles who had recently taken on second division punk bands such as Chelsea and Alternative TV. After a few rehearsals the three-piece went into the studio on 12 February, 1977, to record, at a cost of £150, their first single. The Police played their first live show early the following month in Newport, Wales; their set lasted around 20 minutes and consisted of 13 songs written mostly by Stewart. This was followed by a tour of Holland and France supporting one of Miles' acts, 'Wayne County'. Generally the response to them was very poor - even in their mid-twenties the band were too old, and they played their instruments just too darned well for audiences that were becoming used to talentless punks (that's not to say that all punk bands were talentless).


The release of the band's single 'Fall Out/Nothing Achieving' on Miles' Illegal Records during May 1977 did nothing to improve their situation: both songs were raw and naive, but lacking the power of the Sex Pistols or the wit of Buzzcocks. Sting's naturally high vocals, however, caught the attention of Mike Howlett of Gong and he was invited to sing for Howlett's new group Strontium 90 at a one-off gig in Paris at the end of the month. When the band's drummer pulled out Stewart was also seconded, conveniently giving him chance to keep an eye on his singer. The band's guitarist, despite being nearly 10 years older than them, caught the attention of both Stewart and Sting. Andy Summers had played in various bands throughout the 1960s and 70s including Zoot Money's Big Roll Band - the second band Sting ever saw play live (he was reportedly 'unimpressed'). In 1973, he settled as a session musician, a job which had landed him work with Neil Sedaka, Mike Oldfield and David Essex, amongst others. But he was not content. He found something new and fresh in Stewart and Sting, and the mutual attraction lead to him replacing Padovani in The Police, much to the amusement of Andy's circle of friends. Copeland once said that it was Andy who suggested sacking Padovani (something he denies) but neither Sting nor Stewart had any qualms about ousting their guitarist. The Police actually played a few shows as a four-piece before heading into the studio to record an album - a session to which Henri was not invited. Stewart eventually broke the news to their absent guitarist over the telephone. Although little is known of Henri and his reaction to the news, it is certain that most fans of the group (and at least one band member) consider this point to be the true beginning of The Police.


The recording session in August 1977 that was supposed to produce the band's debut LP came to naught. John Cale, formerly of The Velvet Underground, was the producer but when Andy played a riff from a Led Zeppelin song as a test he replied 'Great! You've got it!', and so the session was abandoned. The first Police gig proper took place at Rebecca's Nightclub in Birmingham, UK on 18 August before the band headed off to Europe - a 'tour' during which they didn't actually play any shows. It was while the band were in the Paris red light district that Sting came to wondering about prostitutes, a initial idea that eventually spawned a song named 'Roxanne'. Having recruited a 34-year-old guitarist did nothing to enhance their reputation within the punk movement and members of other bands shunned them. By the end of 1977 the offers of gigs had dried up. Said Stewart of that time 'There was absolutely no reason for anybody to be a member of The Police. We were unloved, unpaid... everything.' But seeing other bands who were having greater success only made Sting more aggressive and determined: 'They're s**t. I can do better than this f**king lot,' was his general reaction. And so Stewart went cap-in-hand to his big brother and borrowed £1500 with which the band bought time at the small Surrey Sound studios run by Nigel Gray located just outside London. In January 1978 The Police, for the second time, attempted to start work on their first album, intending to record it in short bursts over a six month period.


To fill the gaps Stewart began to review drum kits for a music paper while Andy took three weeks work with Eberhard Schoener in Germany. Out of desperation Sting's wife (Frances Tomelty, an aspiring actress) managed to persuade a director to use her husband in a forthcoming Wrigley's commercial. Sting in turn persuaded the director to also hire Stewart and Andy - the only proviso being that all three bleached their hair, something which in future years worked to their advantage, image-wise. The band were criticised at the time for 'selling out' (appearing in a TV commercial wasn't the most punk thing they could have done) but in fact the money they earned allowed them to continue making music on their own terms without having to 'sell out' to a record company first. In his usual derisory fashion Sting once said 'Most bands with street-credibility have instruments bought for them by mummies and daddies. The fact that we were starving in London and had to do any jobs we could made the decision for us.' The intention was that The Police would release their first LP on Miles' Illegal Records, as they had with their single. During one of his visits to the studio Miles heard the band play 'Roxanne' and was immediately hooked by the unusual blend of rock with reggae, something The Clash were also experimenting with at the time. Using his contacts he was able to sell the song to A&M records as a one-off single. When it was released on April 7th the song received reasonable reviews but very little airplay due to its controversial lyrics, consequently it failed to chart. As a point of interest (and also probably a sign of how cheap the recording was) a tape machine used in the process was started a little too late: on listening to 'Roxanne' one can clearly hear the first few chords speeding up as the tape machine reaches its optimum speed.


In August Stewart took time out from The Police to record a single on his own 'Don't Care', released under the name Klark Kent, a character who was supposedly the leader of a muso-religious cult in America. Invited to appear on Top of the Pops, Stewart had to swiftly recruit a band and quite naturally turned to Sting and Andy. For their appearance on the show all band members (including Kent) wore masks to maintain anonymity. Although all three deny it there is little doubt that the band was actually The Police together with Kim Turner (their roadie2 and co-manager with Miles), and that Stewart was responsible for all the instruments and vocals on the record. Undaunted by the failure of the 'Roxanne' ('It absolutely died on its a**e,' according to him) Sting started to write more songs in the same vein including 'Can't Stand Losing You' which, in September 1978, backed with 'Dead End Job' (the first song credited to all three members) was to become the band's second single for A&M. Although it only reached number 42 in the UK singles chart it was enough to restart the band: A&M paid the group £10,000 for the finished album and released it during November under the title Outlandos D'Amour (usually interpreted as 'Bandits of Love') along with the single 'So Lonely'.


Although Stewart formed the group and wrote most of the early songs the LP is in the main filled with songs written by Sting, something that immediately caused tension between the drummer and the singer. Overall the LP has a simple sound with very little added on top of the drums, bass and guitar, the songs usually falling into the 'punk/rock' or 'reggae/rock' categories. Sting's songs include the three singles along with the punk wannabes 'Next to You', 'Truth Hits Everybody' and the dub-reggae-ish 'Masoka Tanga'. A co-writing credit for 'Peanuts' (also the b-side to 'Roxanne') was Copeland's only song-writing contribution to the LP, while Summers began his display of oddity by writing the narrative section of 'Be My Girl - Sally', and continues rather predictably. Just previous to the release The Police toured the UK with punk band Chelsea and Sting had somehow wrangled a part in Quadrophenia - the film of The Who's concept album. The Police had also made their US debut playing at the legendary CBGB's in New York on October 20th 1978, which was followed by 23 further dates in just 27 days all over the country. It was this gruelling schedule, compounded by a subsequent UK tour with Alberto y Los Trios Paranoias that ground The Police into a tight musical unit, something of a necessity for a three-piece group.


When the band returned to an improved Surrey Sound in February 1979 it started an incessant 'album-tour-album-tour' cycle that was set to continue for the next few years. Again The Police chose to record the LP over a period of several months, although this time the total of four weeks recording time came at an inflated cost of £6000. Like so many bands they had 'used up' most of their best songs on their first LP, causing them to revisit and rework some old, unused songs of Sting and Stewart's. But the three new songs written by Sting since 'Outlandos D'Amour' proved to be of an excellent vintage: 'Message in a Bottle', 'Walking on the Moon' and 'The Bed's Too Big Without You' all showed a new side to his work, and all were played to perfection by musicians obviously tired of the now-disintegrating punk movement. It is as much the gaps between the sounds as it is the sounds themselves that make these songs so distinctive, once again merging rock with reggae but this time in a far more subtle fashion that had the words 'Property of The Police' stamped all over them. The songs are complete works in their own rights, without having the obvious 'reggae verse/rock chorus' approach used in tracks like 'Roxanne' and 'So Lonely'. The final new song was an instrumental credited to all three band members that, when christened, became the title track from the LP Reggatta de Blanc (again, the title is nonsense, but is generally translated as 'White Reggae').


During the period of the recording The Police returned to the US to promote the stateside release of 'Roxanne', and when it reached number 32 in the charts A&M were prompted to re-release the single in the UK. Second time around 'Roxanne' made number 12 in the UK singles chart which was followed by 'Outlandos D'Amour' climbing to an impressive number six in the album chart. It seemed that having left the sinking ship of punk the rats had finally found success on their own terms - it didn't matter that Dave Vanian (singer with The Damned) had ignored them in The Roxy3, now it was their turn to ignore him! In an attempt to build on their success The Police set off on what was to be a non-stop, 12-month world tour, including headlining the Friday night slot at the 1979 Reading Rock Festival in front of 20,000 people. A&M also saw their chance and re-released 'Can't Stand Losing You' in June which only stalled at number 2 in the UK singles chart. The Gods were on side their side, however, and the premiere of Quadrophenia in August pushed Sting into the limelight in his role as 'The Ace Face'. When 'Message in a Bottle' was released the following month it reached number one and stayed in the chart for 11 weeks. A two-month tour of the United States included a visit to the Kennedy Space Centre where the band shot the video for their next single 'Walking on the Moon' which like its predecessor also made number one, in December 1979. Even at this early stage in their career The Police were developing cabaret tendencies: a live recording of 'Hole in My Life' from 1979 has the band perpetuating the last few lines of the song, along with repeated cries of 'One more!' from Sting.


But before the single came the Reggatta de Blanc album - it too topped the charts in the UK and stayed at there for four weeks. On listening to the album critics began to recognise (and praise) Sting's song-writing talent; 'The Bed's Too Big Without You' is one of the greatest Police songs - very much 'white reggae' it almost aches with despair, and the emptiness of the instrumentation accompanies the lyrical content to perfection. Stewart was credited on no less than six of the 11 songs on the LP, most of which appear geeky by comparison to Sting's, but which are filled with wit and honesty. 'On Any Other Day' records the thoughts and actions of a family man for whom everything seems to go wrong (and on his birthday, too!) while 'Does Everyone Stare?' vocalises some of the coy, unsure thoughts of a young man starting to go out with women. From January 1980 the band spread their wings across the world, taking in 37 cities in 19 countries on the tour. The Police were the first western rock group ever to play shows in Egypt and India, and when the tour finished in Sting's hometown of Newcastle 40,000 people applied for the 4,000 available tickets. Even a re-released 'So Lonely' made number six in the charts after having failed to chart at all first time around. Surely it didn't get much bigger than this!?


After the tour the band took a well deserved break, partly to restore their energy reserves and partly to write material for their third album, which at that time stood at only one new song, 'Driven to Tears'. Having seen parts of the globe he could only previously imagine Sting's writing focus shifted from himself onto the rest of the world. 'It was all me, me, me,' as he said at the time, 'I hadn't seen the world, for a start. And I was too interested in me.' In order to maintain the massive amount of interest in The Police A&M re-released all five singles (excluding 'Fall Out') in one pack. The records came in a foldout plastic wallet with blue vinyl discs and a lyric card for each under the title Six Pack, and also included for the first time on 7-inch one of the band's most potent songs 'The Bed's Too Big Without You'. As a testament to the popularity of the band Six Pack itself reached number 17 in the charts, a remarkable feat considering 10 of the 12 songs on it were straight reissues and the other two only new versions of old songs ('The Bed's Too Big Without You' was a mono re-recording while its b-side was a live version of 'Truth Hits Everybody').


The recording of the LP Zenyatta Mondatta was produced again by Nigel Gray but this time took place in Holland over a solid four-week period, although a full week of that time was lost due to their appearance at two festivals over the summer. The band felt they had to rush-release a new LP so as not to lose momentum, although Sting later admitted that this was probably the wrong attitude to take, as it produced their most flawed record. At 4:00am on August 9th 1980 The Police finished recording their third LP. By 9:00pm that same day they were on stage in Belgium for the first night of their new world tour. Apart from the fantastic pop of 'Don't Stand so Close to Me' the songs on the album are rather mixed, much like the first two LPs. On one hand there are average pop/rock songs like 'When the World is Running Down, You Make the Best of What's Still Around', 'Bombs Away' and 'De Do Do Do De Da Da Da'. On the other there's Andy Summer's first solo composition, the rock instrumental 'Behind My Camel'. On a third hand (or at least, if you're Zaphod Beeblebrox) there are heavily reggae-influenced rock tracks such as 'Voices Inside My Head', the excellent 'Man in a Suitcase' and 'Shadows in the Rain'. When released in September Zenyatta Mondatta and the first single taken from it, 'Don't Stand So Close To Me' both hit number one in the British charts and stayed put for four weeks each. In the US the album remained in the top-20 albums for six months, eventually selling over a million copies, while the January 1981 release of 'De Do Do Do De Da Da Da' provided The Police with their first single hit since 'Roxanne'. Much to their amusement The Police were awarded a Grammy4 in February for 'Best Rock Instrumental Performance', not for anything on the new album but for the track 'Reggatta de Blanc' recorded two years previously. But also during February the inevitable happened: tired from the physical strains of touring and recording, and for Sting and Andy the emotional distress of having their marriages begin to crumble the band cancelled some shows, and for a time disappeared from the public eye.


Between February and June of 1981 Sting resumed his acting career with a part in Artemis 81 and began writing songs for The Police's fourth album. He also started to learn to play the saxophone, something that was to impact dramatically on the overall sound of the LP. Having fallen out with Nigel Gray during the recording of Zenyatta Mondatta (money, as so often, was the cause) Andy Partridge of XTC recommended Hugh Padgham, whose only work at that time had been to produce Phil Collins' debut solo album Face Value. In order to try and avoid the somewhat fraught sessions of the past The Police took Padgham to the luxury of George Martin's AIR studios in Montsterrat where they recorded their most diverse LP so far. Ghost in the Machine was the first Police LP not to feature a band picture on the front cover, the first not to have a nonsensical title, and the first to include a horn section as well as keyboards played by all three band members.


The three singles taken from the LP are noticeably different: from the haunting political comment of 'Invisible Sun' played somewhat in the style of 'Fade to Grey' by Visage (the striking black and white video was banned by the BBC for its content about the conflict in Northern Ireland), through the Caribbean ecstasy of the love song in 'Every Little Thing She Does is Magic', to the synth-heavy reggae of 'Spirits in the Material World'. 'Every Little Thing...' truly is a joyous song in every sense, with its simple, honest lyrics and uplifting chorus it remains to this day one of the most popular Police songs. While 'Invisible Sun' and 'Every Little Thing...' reached numbers two and one respectively in the UK singles chart, 'Spirits...' failed to reach the top 10, halting at number 17. It was the first Police single not to reach the top 10 since the original issue of 'Can't Stand Losing You' in October 1978, excluding Six Pack and reissues of 'Roxanne' and 'Fall Out'. This may have been a sign that the band were beginning to lose contact with their public, an indication that was supported by much of the rest of the LP and its supporting b-sides: 'Jamming' (mucking about with instruments to you and me) had, since their first trip to America, been an integral part of how The Police wrote and rehearsed songs. Unfortunately this was the method used to produce the dreadful b-side to the UK version of 'Every Little Thing...', namely 'Flexible Strategies', which makes the listener wonder just what the band thought they could get away with. Much better is 'Low Life' - the b-side to 'Spirits...', a song written by Sting in 1977 while in Paris.


Intending to educate himself further Sting had taken to reading the works of philosopher Arthur Koestler, something that was to have a direct influence on songs like 'Spirits in the Material World'. Aside from the singles Sting's compositions took the form of the pompous 'Demolition Man' and 'J'aurais Toujours Faim de Toi (Hungry for You)' - songs where the band heaped elaborate arrangements and a multitude of instruments on top of the usual three. The more interesting non-singles on the LP were written by Copeland and Summers and include the soothing 'Darkness', the straightforward rock of 'Omegaman' (the simple bass line tells the listener immediately that it wasn't written by Sting) and half a writing credit for 'Rehumanize Yourself', a song (predictably) about losing touch with humanity. Intentionally taking things more easily The Police played comparatively few shows to support the album, although those that they did play were bigger than any they had played before. The Police were now at the top of the rock pile. In February 1982 the band received further Grammies for 'Don't Stand so Close to Me' (Best Rock Vocal Performance) and 'Behind My Camel' (Best Rock Instrumental Performance) as well as Best British Group at the inaugural Brits awards ceremony.


For casual Police fans 1982 was a quiet year, but for those who took the time to look deeper there was new material available. The BBC had commissioned, filmed and subsequently banned Brimstone and Treacle, a play by Dennis Potter. When the film was remade in 1982, Sting was cast in the lead role and the film's soundtrack album contained three new Police songs, two of which were instrumentals credited to Sting/S Copeland/A Summers. Like the best instrumentals they are interesting works in their own rights, but they also accomplish the task of supporting the on-screen action. 'How Stupid Mr Bates' is beautifully tense while 'A Kind of Loving' provides a shocking backdrop to the horrifying scene where Sting's character Martin rapes the invalid girl Patricia. Also on the album are Sting's first solo songs, one of which ('Spread a Little Happiness') became his first solo single. It only reached a comparatively paltry number 16 in the charts but it laid the foundations for what was to come. It was also during 1982 that he sued Virgin over changes in his publishing contract, his marriage to Frances finally collapsed and media attention in his private life skyrocketed. To escape all of this he shifted his literary attention from Koestler to Carl Jung and rented Ian Fleming's Goldeneye estate in Jamaica where he could write songs for the next Police album. Stewart and Andy, meanwhile, stuck to music. Copeland wrote and recorded the soundtrack for Francis Ford Coppola's Rumble Fish film and composed the score for the San Francisco Ballet's interpretation of King Lear. Summers on the other hand hooked up with old friend Robert Fripp of King Crimson to record his first 'solo' (instrumental) LP I Advance Masked, released in October 1982.


When the band finally reconvened in December 1982 it was again at AIR studios with Hugh Padgham at the helm, although as with all of their albums The Police credit themselves as co-producers. Between them the three members had around 20 new songs, although perhaps predictably the majority of the final content was Sting's. In defence of this Andy maintains that Sting was generally accepted within the group as their best songwriter, while Sting claims he often found it difficult to sing songs written by other people. The truth of Stewart's opinion that his and Andy's songs on the LP were 'concessions' is fairly obvious to the listener. The LP Synchronicity (released in June 1983) was deliberately less reggae than the first four and contained fewer horn parts than Ghost in the Machine, relying instead on the traditional guitar, bass and drums, along with keyboards again played by all three members. The influence of Jung appeared in songs like 'Synchronicity I', 'Synchronicity II' and 'King of Pain', where Sting's interpretation of synchronicity as symbolism is represented by relating his soul to images of pain and torment.


Recording the LP proved to be a tortuous affair, particularly for Andy who was caught in the middle ground between the battling egos of Sting and Stewart - Stewart's manic approach to drumming didn't sit well within Sting's more minimalist attitude towards the LP. Sting merely contributed to the confusion by telling the other two to 'make it your own' in reference to their instrument parts, and then disliking what they came up with. Over six weeks the band strove to craft an exciting LP, sometimes spending hours over seemingly trivial parts before erasing what they had done and starting again. One such song was the first single to be released from the album Every Breath You Take. The process of recording this one song involved piling elaborate instrument parts on top of the basics before paring it back into the relatively simple form in appears today. Andy Summers is justifiably proud of his end-product guitar riff, one that features in many of today's 'How to Play Rock Guitar' handbooks for aspiring musicians. Often enjoyed as a love song (or sometimes as a song about stalking), 'Every Breath You Take' is a tear-jerking reflection on love gone wrong, having been warped into obsession, ownership and jealousy. It is rather ironic, therefore, that the song is one of the most requested at wedding receptions. When it was released in May 1983 the single quite rightly reached number one in both the UK and the US, and the following year it won two Grammies (Song Of The Year and Best Pop Performance). Sting was quoted as saying 'All the b*****ds wrote us off and I knew I had this song. I knew it would be number one.' After that single though, it was downhill. Synchronicity contained 11 songs (ten on the vinyl) of which four songs were possible singles, and they used them all (previously only three singles per LP had been released). 'Wrapped Around Your Finger' was the band's last top-10 hit, while the follow-ups 'Synchronicity II' and 'King of Pain' both only made it to number 17. The Police had rid themselves of Derek Burridge, the man responsible for directing all of their videos up until this album, and had replaced him with the award-winning duo of Godley and Creme. The promo for 'Every Breath You Take' is a visually stunning film noir take on the band's performance, whereas 'Wrapped Around Your Finger' consists primarily of Sting wearing a white suit running around a studio full of burning candles. The words 'Pretentious nonsense!' and 'Why?' immediately spring to mind on watching that video.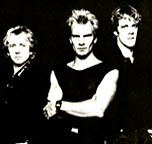 The video for 'Synchronicity II' also smacks of pretension: the three members of The Police wear ripped, brightly coloured clothing, playing junk instruments while standing upon junk heaps. What sets this video apart, however, is the look on Sting's face - he is mean and moody, yet wild and dangerous with spiked, manic hair. This was no chance happening, though: Sting had recently played the part of Feyd Rautha in David Lynch's film of the classic Frank Herbert novel 'Dune'. 'Synchronicity II' is also notable for containing one of the greatest lyrics from any song, be it pop, rock, reggae, or whatever. Aside from the singles the stand-out tracks on the LP are 'Mother' - an off-the-wall rant, played in an odd-sounding 7/4 time, written and sung (his first Police vocal since 'Be My Girl - Sally') by Andy Summers. 'Murder by Numbers' (only available on the cassette version of Synchronicity or as the b-side to 'Every Breath You Take'), a sort of guide to killing, this time co-written by Summers with Sting, but again in a slightly odd 6/8 time and 'Tea in the Sahara' - a tale of three sisters who are promised tea in the desert every year with a prince, inspired by the novel Sheltering Sky by Peter Bowles. This gentle, spacious song has been a live favourite for Sting and Andy Summers as solo artists since the demise of The Police. Regardless of the album's content, however, by this time The Police were huge on the strength of their singles alone. Even the magazine Women's World claimed 'The record sensation of 1983 is definitely Synchronicity by The Police,' in September. The world tour to accompany to album included playing to 70,000 people of New York's Shea Stadium, the same venue as the legendary Beatles gig 18 years previously. In America 'Synchronicity' stayed at number one in the album charts for an astonishing 17 weeks, a feat even more remarkable considering 1983 was also the year of Michael Jackson's 'Thriller' LP.


After the tour finished Summer 1984 was the projected release date of a Police Live LP. It didn't happen. Andy forecast an LP full of 1950s songs like 'Summertime Blues' and 'Peggy Sue'. It never appeared. A new studio album was due to be recorded in Monsterrat at the end of 1984. No such luck. Instead, Andy recorded 'Bewitched' with Robert Fripp, Stewart recorded his The Rhythmatist solo LP, while Sting acted in 'Bride' and wrote new songs. These new songs, however, were not destined for The Police, but for Sting's first solo LP The Dream of the Blue Turtles released in June 1985, from which he played songs at Live Aid on 13 July, without Copeland and Summers. It is worth noting that nobody batted an eyelid when Andy and Stewart wrote and recorded their own LPs, but when Sting did it the end of the world (or at least the end of The Police) was nigh.


11 June, 1986 - The Police played five songs in Atlanta, US as part of the Amnesty International tour. For Police fans this was a time for celebration - the band had reconciled their differences, had played live together, and what's more they were booked into a studio to record a new LP the next month. As it turned out the only product of the recording session was a new version of 'Don't Stand So Close To Me' which took three weeks to record because of the continued venomous exchanges between Sting and Stewart. The track was released in October with an '86' suffix alongside Every Breath You Take - The Singles, a 'best of' LP featuring all of their singles bar three. Although there was never a formal announcement that The Police were finished, that was it. Two (or maybe three) huge egos were too much for a three-piece band, no matter how resiliant Sting claimed the other two were, and The Police shattered, never to play in public again.
EXTRA POLICE ACTIVITIES
Sting is very much the focal point of the group, as frontman, chief composer, bassist and lead vocalist; and not surprisingly it's his early career that is now attracting the most interest from collectors. Sting (then still Gordon Sumner) made his first appearance on record with the Newcastle Big Band's first album, issued in 1972 on the small independent Impulse Sound Studios label (cat no. IS/NBB/106). The album was recorded live, half at the University Theatre in Newcastle, and half at the Pau Jazz Festival. The Big Band were led by keyboard player Andy Hudson, and gained quite a reputation for live performances in the Newcastle area. Sting had originally auditioned for the bassplayer's job in the band, but was turned down because he couldn't read music. Within six weeks, he came back for a second audition, having learnt to sight read perfectly - and this time got the job. He played on all the tracks on the LP: Adam's Apple, Mac Arthur Park, Li'l Darlin' , Hey Jude, Mercy Mercy, Trane Ride, Love For Sale and Better Get It In Your Soul, recorded on a simple two-track tape recorder! Only 2000 copies of the album were ever pressed, and although we haven't heard of any copies being auctioned recently - making it hard to put a definite value on this item - we'd expect a Mint condition album to fetch at least £20, and probably even more! Sting was never really a full-time member of the Newcastle Big Band, although he continued to play with them occasionally as late as 1976.
But three other members of the Big Band, Jerry Richardson, John Hedley, and Ronnie Pearson, combined to form a group with Sting called Last Exit, which also achieved some local success in the North-East in the Mid-Seventies. They released just one single, Whispering Voices/Evensong, which was again recorded through the auspices of the Impulse Sound Recording Studios in Newcastle. Both songs were written by Jerry Richardson, and the record was issued on the Wudwink Studio label, WUD 01, and featured Sting's characteristic lead vocals and bass playing on two very jazz-orientated numbers. Again, only a couple of thousand copies were pressed, and like the Big Band LP, Whispering Voices has never been reissued - so this is another very highly priced record, which would surely fetch at least £15.
LAST EXIT
That was the only record featuring Sting which Last Exit recorded. The group have now reformed with three of the original members, but minus (not surprisingly!) their original bassist and singer. His place has now been taken by David Blackwell, and the new group are reported to be looking for a record deal at the moment.
Stewart Copeland's pre-Police recordings were made in rather more illustrious company that Sting's. Having travelled with his family to Beirut from his original birth-place in Virginia, Stewart spent much of his childhood in the Middle East. He then went to school at Millfield in England, and formed his first band soon afterwards, influenced first of all by the straight rock and roll of Chuck Berry, and later the powerful Cream sound.
He went to college in the States, by which time his elder brother Miles had become a rock manager, handling, among other artists, Joan Armatrading. Stewart became Joan's tour manager for her first American visit. His big break as far as drumming went came when Miles Copeland took over the management of British band Curved Air, who had been very popular at the start of the Seventies, but where going through a period of personnel changes. Group leader and vocalist Sonja Kristina was putting together a new line-up for a British tour, and suggested that Stewart should be the drummer. It meant that he had to give up his university course, but he decided to take the chance, and joined a line-up that included Kristina, violinist Darryl Way, bassist Tony Reeves, and guitarist Mick Jacques. He recorded two albums with Curved Air, Midnight Wire (BTM BTM 1005, issued in October 1975) and Airborne (BTM BTM 1008, July 1976), and the singles Desiree (BTM SBT 103, August 1976) and Baby Please Don't Go (BTM SBT 106, October 1976), both of which were quickly deleted, and might prove rather hard to find now.
Andy Summers actually began life as Andrew James Somers, and only changed his name in the mid-Seventies. He is easily the oldest member of the band, with a musical pedigree that goes back to Zoot Money's Big Roll Band in 1964. He stayed with Money for several years, even taking part in the brief experiment when the Big Roll Band became Dantalion's Chariot in 1967, for one psychedelic single. Andy therefore appears on the group's only Decca single (The Uncle Willie), and all nine singles they made for Columbia: Gin House, Good, Please Stay, Something Is Worrying Me, The Many Faces Of Love, Let's Run For Cover, Big Time Operator (actually a small U.K. hit in 1966), The Star Of The Show and Nick Nack - plus that sole Dantalion's Chariot recording, The Madman Running Through The Fields. He also played on the Bigg Roll Band's only EP (Big Time Operator, Columbia SEG 8519), which is now a much sought-after collector's item, plus both their Columbia albums, It Should've Been Me (33SX 1734) and Zoot (SCX 6075), neither of which is at all easy to find.
ZOOT MONEY
Together with Zoot Money, Andy Somers spent some time in 1967 working with Eric Burdon as part of the `new Animals'. This was undoubtedly the most confused period of Eric's career, and keeping a track of who actually played on the variuos albums produced at that time is virtually impossible; but it seems most likely that Somers was featured on Every One Of Us (MGM SE 4553) and possibly on the Love Is double set as well. During this period, Andy also played with Soft Machine for a few months; but he doesn't seem to have recorded with them. Andy then spent three years taking a classical guitar course in California; and returned to Britain to play on stage with a number of popular artists, including Neil Sedaka. Over the next few years, he worked mainly as a session guitarist, backing Mike Oldfield when he toured with his Tubular Bells show, and playing on records by Joan Armatrading (Back To The Night, A&M AMLH 68305), who of course was being managed by by Miles Copeland, and Kevin Coyne. He became more or less a permanent member of Coyne's band in the mid-Seventies, besides playing on three albums: Matching Head And Feet (Virgin V2033, April 1975), Heartburn (Virgin V 2047, February 1976) and the double set In Living Black And White (Virgin VD 2505, January 1977), together with a number of singles: Lorna (VS 126), Don't Make Waves (VS 136), Walk On By (VS 148), Fever (VS 160) and Marlene (VS 175), all of which have now been deleted. Finally, since joining Police, Andy has also appeared on an album by Kevin Lamb, Sailin' Down The Years on Arista (SPART 1026).
Andy was also the link between the Police and Eberhard Schoener, whose Video Flashback LP (Harvest SHSM 2030) featured contributions from all three members of the band. Sting sang lead on several tracks on the LP, including Codeword Elvis (which you may have seen Schoener playing with the Police on television a year or so ago), Video Magic, Trans-Am, Only The Wind and Speech Behind Speech.
Video Magic was also released on Harvest as a single, in a special picture sleeve - another likely collector's item of the future! RADIO ACTORS Besides Eberhard Schoener's releases, Sting also sang lead on a record credited to the Radio Actors, issued as a protest against the nuclear power industry. Nuclear Waste/Digital Love (Charly CYS 1058) featured two songs written by Harry Williamson, with Sting singing and playing bass on the A-side, and Stewart on drums. The flipside was an instrumental. Original picture sleeve copies now seem to be selling for about £3 in Mint condition.
One of the most highly-publicised Police spin-offs has been Stewart Copeland's solo career, under the guise of Klark Kent. Copeland has never actually admitted taht he is Kent, but he hasn't denied it recently, either.
Lately the Kent pseudonym seems to have taken second place to Stewart's work with Police, as there have been no new Klark Kent releases for over a year. Kent's first record was issued on the small Kryptone label, and was a three track maxi-single with Thrills as the plug track. Since then, Kent's singles have appeared on A&M, almost all in green vinyl with picture sleeves. Don't Care was the first A&M release, on AMS 7376, followed by Too Kool To Kalypso (AMS 7390), Away From Home (AMS 7532) and Rich In A Ditch (AMS 7554). In addition, there was also a a Klark Kent 10" LP issued in 1980 (A&M AMLE 68511), which included aight tracks and was pressed (of course!) in green vinyl. Promo copies were sent out in a K-shaped cover, and are now yet another addition to the almost endless list of Police collectables! The green vinyl copies of the Klark Kent singles are also attracting some attention from collectors, and are selling at about £2.50 each - although the original Kryptone maxi-single is now much rarer. However at the moment you shouldn't have to pay much more than about £4 to get hold of Klark/Stewart's 10" album.
COMPILATIONS
Besides their regular single and album releases, the Police have also appeared on a number of `various artists' compilations. Many of these fall into the cheap TV-promoted category and are unlikely to have any real value in the future; but some of the others are now getting harder to find, and may well end up as collector's items. A&M collected together tracks by several of their `New Vawe' artists on an album called No Wave in February 1979 (AMLE 68505). Another similar venture, called Propaganda (issued with a cover which showed a picture of Mao playing electric guitar!) was released in September 1979 (AMLE 64786). Both albums contained tracks by the Police. The band's Walking On The Moon was also reported to be due to inclusion on the soundtrack album to Eddie Kidd's film Riding High, but we've been unable to confirm wether it actually appeared on the LP. Finally, two otherwise unobtainable live Police recordings were included on the soundtrack double album to the film Urgh! A Music War, in which the Police themselves appeared.
Despite the fact that Sting seems to have some problems coming up with an album's worth of new songs for the last couple of years, he has still been generous in giving songs away to other people. An artist called Lee Stirling used Sting's Soul Music as the flipside to his Earthquake Landslide Hurrican (Charisma CB 358, March 1980). Grace Jones recorded the first released version of Sting's excellent Demolition Man as a single last year, and then included it on her very successful Nightclubbing album in the summer of 1981. Many people actually felt that her version topped the Police's own recording on Ghost In The Machine - but despite some reports to the contrary, the song wasn't specifically written with her in mind, unlike (for example) her versions of a couple of Pretender's songs. Finally, the debut album recently released by the dance troupe Hot Gossip included another new Sting composition, Burn For You. It will be interesting to see whether this song turns up on 1982's Police studio album! There is one more Police-related recording that hasn't yet appeared on vinyl. Sting recorded a version of Bob Dylan's I Shall Be Released for the soundtrack of the American film Parole, so no doubt we can expect to see that appear on an album or single in the future.
A small book was issued under Sting's name last year. I say `issued under his name' rather that written because Message In A Bottle is actually the song lyric, with one line printed on each page, and a page drawing used to illustrate each line. Before it was published, advance publicity described it as a specially-written children's story, but that seems to be rather overstating the case, as there is NO new material by Sting contained in the book! The paperback was bottle-shaped and retailed at £3.95 - whether it becomes a collector's item remains to be seen. Two records that we didn't mention last month that are available only through the Police's merchandising company are the Gold Discs of Don't Stand So Close To Me and Invisible Sun. Obviously, they aren't the actual awards presented to the group, but facsimiles; but the singles are plated in gold, and come mounted on a plaque. The band's merchandising outlet are selling these for £20 plus postage, so it seems likely that when supplies run out, the valued of these items will rise - although whether collectors may feel that the gold discs are perhaps a little too `manufactured' to count as real rarities is a moot point.
VARIATIONS
Besides all the normal overseas Police issues, there are just as many variations of picture sleeves, coloured vinyls and especially promos in other countries as there are in Britain. It would take up the rest of the magazine if we were to list all these different releases country by country, but it's worth mentioning some of the rarest items here. When the latest Police `badge' disc was being planned in the States, a different design was originally proposed. Twenty five copies were made as test pressings, before A&M rejected the design and decided to go ahead with the Don't Stand So Close To Me/De Do Do Do picture disc that was eventually issued. Some of these original test pressings seem to have come on to the market, with an asking price of around £80 - definitely the most expensive Police rarity we've come across yet! American 12" promos of Police material abound, with a dazzling collection of different track couplings; and most of them sell for between £8 and £12. Besides the obvious single releases, there are also promos available of tracks from albums, which are generally a little rarer than those for the 45s. There are also test pressings of all their U.S. albums on the market, which include a promotional folder, group biography and history, photos, time sheets and (of course!) the record. £20 is the going rate for each of these at the moment. More confusingly, there is a promotional U.S. A&M sampler LP which mixes tracks by Joe Jackson and the Police - the two `New Wave' acts who brought most success to the label in the States at the end of the Seventies. The price for this is about £12 - and rising! The complete panoply of Police picture sleeves and coloured vinyls is staggering. With each new release, more and more `limited edition' rarities are created, all round the world - but especially in America and Japan, two of the biggest rock markets in the world. It's already quite possible to spend a year's record allowance just tracking down different variations of Police releases; and as the band now seem established as one of the world's most successful rock groups, no doubt the Police story for collectors is only just beginning!

SOME F.A.Q.
How many 12" maxi-singles have The Police released?

The are nine UK 12" maxi singles: A&M AMS 7348 Roxanne/Peanuts (April/78, telephone picture sleeve) A&M AMS 7348 Roxanne/Peanuts (April/79, reissue, group pic sleeve) A&M AMS 7494 Walking On The Moon/Visions of The Night A&M AMX127 Wrapped around/Someone to Talk to/Message in a bottle (Live)/I Burn for You (July/83) A&M AMX 153 Synchronicity II/Once upon a daydream (Oct/83) A&M AMX 176 King of Pain/Tea in the Sahara (Live) (Jan/84) A&M AMY 354 Don't Stand '86(Dance Mix)/Don't Stand '86/Don't Stand (Original)/Don't Stand (Live) (1986) A&M 392161-1 Roxanne/Synchronicity II (1987) A&M 581 037-1 Voices Inside my Head(E Smoove Pump Mix)/Can't Stand Losing you(Live in Boston)/Voices (Classic Mix)/Voices (S Tribe Mix) (April/95)
A very intersting item is the promo radio sampler to promote the "six-pack" (Bed's too without you/ So lonely/ Can't stand losing you/ Roxanne/ Message in a bottle/ Walking on the moon) A&M SAMP 5. Some of them were released in some other european countries and in Japan. In the US there are at least ten 12" promo maxi-singles.

How many Police picture discs have been released by A&M?

There are eight Police picture discs releases by A&M:
Roxanne/Can't stand losing you A&M AM 2096 (6/79, US) Police badge-shaped picture disc in brown cardboard wallet sleeve with photos inside.
Message in a bottle/Message in a bottle (live) A&M PR 4400 (5/80, US)
Sheriff's badge-shaped picture disc in black cardboard wallet sleeve.
Don't Stand So Close to Me/ De do do do, de da da da A&M PR 4401(1/81, US) Star shaped picture disc in a clear plastic sleeve with Police sticker on it. The Message in a box cover is a reproduction of this picture.
Every breath you take/Murder by numbers A&M AMX 117 (6/83, UK)
Limited edition picture disc. Black and white photo covered by "Synchronicity" color bars on one side and same color bars of the regular single on the other.
Wrapped around ..../Someone to talk to A&M AMP 127 (8/83, UK)
The picture features Sting on one side and color photo of the group on the other (10000 records pressed)
Wrapped around ..../Someone to talk to A&M AMP 127 (8/83, UK)
The picture features Andy on one side and color photo of the group on the other (1000 records pressed)
Wrapped around ..../Someone to talk A&M AMP 127 (8/83, UK)
The picture features Stewart on one side and color photo of the group on the other (1000 records pressed)
Can't Stand Losing You (Live in Boston) / Roxanne(Live in Boston), A&M 581 036-7 (5/95, UK)
PoliceBadge-shaped picture disc recalling the '79 edition in clear/white plastic sleeve

How many Police singles collections are there?

There are three Police singles collections:
Police Six Pack A&M AMPP 6001
pack of 6 blue vinyl singles in a plastic foldout wallet. Each single comes with photo and lyrics. Limited edition of 50,000.
The Police File A&M Promo Box
White cardboard box. Contains five 7" "Memories" series re-releases in pink A&M sleeves. Issued in anticipation of Sting's first solo album.
The Police Box A&M
Red velvet-lined wood box with hinged top contains 10 metallic gold vinyl 7" reissues of Police singles, in new colored sleeves and has an 11th disc which is an uncut picture disc. Limited to 3500

What coloured vinyl singles exist?

Yes, there are lots of coloured vinyl Police singles. the reisued of Roxanne in the UK (A&M AMS 7348) was issued in dark blue and light blue vinyl. There are some test pressings copies in red vynil (very rares). Can't stand losing you has been isued in 6 vinyl colors: dark blue, light blue, green, yellow, white and red. Message in a bottle can be found in green vinyl (I believe there are some copies in dark green and some in light green vinyl). There is also a promotional single for the japanesse Police Box in gold vinyl. Check also the singles collections.

Which is the rarest Police 7" single?

There are some singles from the United Kingdom that may be the rarest of all. the first one is the Roxanne/Peanuts single (AMS 7348) on red vinyl. I do not know how many of them are there but they were probably made by an A&M employee. The other two are two different versions of the same single: De dododo, de dadada/A Sermon (AMS 7578). The first one comes in multicoloured vinyl (red/green/yellow/blue) and only three copies of this single are known. It was made by an A&M employee. The other one is probably the rarest because only one copy is known so far and is the same single in yellow vinyl. It is probably a test-run for the multicoloured one). Finally there is a single misspressing of Walking on the moon on white vinyl with Squeeze Christmas Day AMS 7495 (Thanks Craig Betts).

Have any Police LPs been pressed in coloured vinyl?

Outlandos D'amour was presses on light and dark blue vinyl in the UK, and there is also an Australian pressing on blue vinyl. Zenyatta Mondatta was also pressed on coloured vinyl in Australia (two different types of greens).Synchronicity was pressed in Australia on five different colours vinyl. Three different types of blue (one pressing from New Zealand), yellow and red. The one which is most difficult to find is the light blue Australian pressing. All the Australian/New Zealand pressing were released when the Police was on tour in Aussieland. There is also a very strange pressing of the 2X10" edition of Reggatta de Blanc from the US of which only 100 copies were made. The first disk comes with windmill patterns, all in different colour. It's likely that all 100 copies are different from each other. Second record is normal black vinyl.

Are there any 12" coloured vinyl singles?

Yes, there are a couple of them. The only official release is a single from Colombia with the spanish and english versions of Dedododo, dedadada pressed on two vinyl colours released in 1980 (606-0001). One comes in yellow vinyl (Thanks Virgilio GAGGERO) and the rarest in pale green vinyl (Thanks Craig Betts). The other one is a test-run disk for the Don't stand so close to me/De dododo, de dadada star shaped picture disc. Only 25 copies of this one were made and all were different from another. Unlike the final official release this one is pressed on a 12" piece of vinyl and it's not shaped, but the matrix number of the both are totally identical. It comes like the official version in a plastic wallet, but in a 12" format. The disk itself is multicoloured and has no picture of the band on it.